A video of a man caught red-handed 'chewing' on a married woman has forced the government to take action by issuing new orders to law enforcement.
On Thursday, a video went viral on social media, showing a group of men and women beating a man and a woman after catching them impersonating.
Initially, the Swahili language in the video led many journalists to believe that the video was filmed on the Kenyan coast, but it has been revealed that the video was recorded in Tanzania.
In the video, a young man and a woman are said to be the man's wife. The young man, along with his arrest, received a beating from a group of about four people who accused him of cheating. They were also forced to be filmed on camera.
Tanzanian Interior Minister George Simbachawene has revealed that some alleged sexual predators were cheating on them before recording them in order to embarrass them in public and get money from them.
He said the new trend was on the rise in Dar es Salaam after several video clip complaints surfaced. He has since ordered police to arrest a group of men and women caught in the video.
It was found that the victims were not even cheating.
(Recently there has been a trend for some people to invade areas where dating people take their personal information for granted, this behavior is thriving which is why we see so many clips everywhere on social media.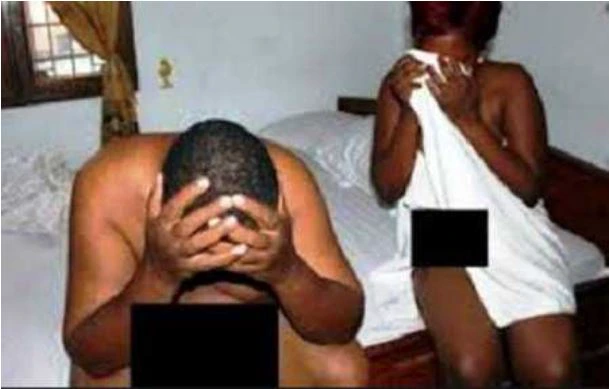 Video Blackmail in Kenya
Cases of sexual harassment are also common in Kenya, including some organized by malicious individuals.
A few weeks ago, a video accused by a prominent politician on social media was circulating. However, the video was found to be false.
The deputy governor was also demoted after a group of men and women suspended him and later 'systematically' deprived 'a man's wife.
They want a lot of money and when he refuses, they post the video on social media.
This clearly shows that many clips from social media are designed to defraud with the intention of making money from the victims.